Storm Damage after Ophelia - Cost to Protected Structures
Posted 18/10/2017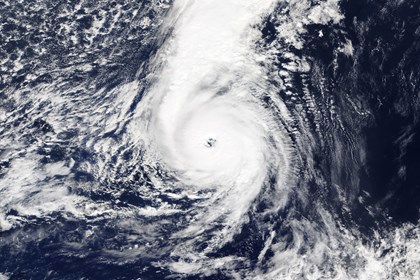 Storm Ophelia was one of the worst storms to hit Ireland in over five decades. The path of destruction across both the Republic and Northern Ireland left three people dead and led to widespread road and school closures with trees and power lines brought down by winds that reached speeds of 96mph (156kph).
Home owners are of course now counting the cost of this wild storm and for the owners of protected structures this often means much higher bills because of the legal requirement to reinstate exactly as before.  The owners of historic and protected structures are often obliged to employ specialist builders and material to repair their homes and this more often than not comes with a  higher price tag. Repairs to protected structures can often take much longer because it is not always easy to source the right materials and specialist building techniques are slower and more labour intensive, which can mean, in the case of serious structural damage, that alternative accommodation is needed for a much longer period. 
Climate change experts predict an increase in the frequency of extreme weather events in the longterm and storm damage is unpredictable and often difficult to prevent even when you properly maintain your home - it is possible to limit the impact.
Protected Structures - How to Mitigate the Impact of Storm Damage
Maintain your property - guttering should be leaf and debris free particularly in the autumn and winter ; check roof tiles and chimneys and look internally at the roof to make sure timber is rot and vermin free; don't forget to inspect drainage at ground level and window frames and latches.
It is worth making regular inspections of trees within your property to check for disease and damage to larger branches and it is worth contacting a specialist if you have any concerns; in an ideal world large trees which are two close to your house should ideally be removed but this isn't always possible if a preservation order is in place.
You should make sure that the re-build value of your property reflects the special status of your home because historic buildings are more expensive to repair and it is often worth speaking to a professional surveyor to help you identify the reinstatement/rebuild value.
Find an insurer that understands historic buildings and check the small print of your policy including alternative accommodation cover in the case of more serious structural damage.
---